Westchester County Car Accident Lawyer
Car accident injuries are a serious threat in Westchester County, and the fourth leading cause of injury-related deaths. After a crash, it's important to seek the legal representation of personal injury lawyers in Westchester County to protect your interests. Fiedler Deutsch, LLP is one of the most well respected law firms in Westchester County. Our car accident lawyers will fight for the compensation you deserve. Call (914) 993-0393 or contact us online to schedule a free consultation.
Why Choose Our Westchester Car Accident Laywers?
Having the advice of a highly experienced Westchester County injury lawyer can ease your stress at this difficult time.
Our lead attorneys will support your recovery in any way possible, while using all our valuable resources to help get the best results for your case.
We are committed to our community and have recovered millions of dollars in compensation in our 50 years of combined experience.
Westchester County Car Accident Resources & FAQs
Why You Need a Westchester County Car Accident Lawyer
Getting into a serious car accident can mean months of recovery, with the bills piling up, and the financial struggles becoming tiresome to deal with. On top of all this, battling for compensation for your injuries can be a lot to handle, but not with a Westchester County car accident lawyer on your side. There are many variables involved in car accidents that can affect liability and the outcome of your claim. The best way to handle your case will depend on its specific circumstances. With extensive court experience, coupled with knowledge of insurance and claim laws, a lawyer can take on every aspect of your case regardless of its complexity. Your rights will be fully protected, and it will ensure you recover the compensation you are entitled to for the injuries you sustained.
Common Injuries Associated with Car Accidents in Westchester County
Car accidents can cause a wide variety of injuries, ranging from mild to severe. Victims commonly suffer:
Wrist and ankle injuries

Whiplash

Broken bones and complex fractures

Head and brain injuries, including traumatic brain injury (TBI) and concussions

Spinal injury

Back or neck injury

Loss of limb

Loss of vision or hearing

Significant scarring and disfigurement, including severe burns

Emotional and mental disorders, such as post-traumatic stress disorder (PTSD)
After an accident, it is imperative to seek medical treatment even if you believe your injury is minor. Some injuries have delayed symptoms, and if there is a gap in treatment, the insurance company may not believe that you were severely harmed. Treatment and speaking to an attorney are the only ways to ensure you receive the compensation you deserve. 
How Much Does a Westchester County Car Accident Lawyer Cost?
Westchester County car accident lawyers generally take cases on a contingency fee basis. This means they will not charge you an upfront fee for their services or ask you to pay out-of-pocket for any case-related expenses. An attorney will advance the costs of filing and litigating your claim, and then once you recover compensation, they will typically take between 33 to 40 percent as their legal fee. 
If you do not reach a settlement or receive an award, you will not owe any legal fees and will only have to pay for court costs. Some car accident lawyers' fees may vary based on the amount of work and time involved in resolving your case—for example, 33 percent if your case settles relatively quickly and 40 percent or more if you go to trial. Others may agree to a sliding scale fee based on the amount of compensation you recover. A contingency fee arrangement can be very beneficial since there is little financial risk for you, but in any case, be sure to discuss the terms with your car accident lawyer and exactly how much and what expenses you will be responsible for in the end.
How Does a Westchester County Car Accident Lawyer Collect Evidence? 
To hold a negligent driver responsible for a collision, a car accident lawyer will need to collect evidence that strongly supports your claim. That will typically involve an investigation and sending out trained accident scene investigators to document the scene of the crash and surrounding area, which will help in determining liability. They may also obtain: 
The clothing you were wearing at the time of the accident;

The police report;

Available surveillance footage

Traffic camera recordings

Medical records and bills;

Pay stubs and tax returns to establish your lost income; 

Vehicle damage receipts;

A copy of your insurance policy; 

Evidence of premium payments;

Subpoenaing cell phone records;

Collecting black box data. Depending on the type of vehicle involved, it may be equipped with a black box that can provide valuable information from right before the accident, such as the vehicle's speed, braking, and steering;

Subpoenaing witnesses. 
A car accident lawyer will work quickly to preserve vital evidence that can easily be destroyed or lost. They will also advise you on what to and what not to say when speaking to the at-fault party's insurer so that you can avoid making unintentional mistakes that may hurt your claim.
Immediately after the accident, there is evidence that you can collect if you're physically able to. Photographs and video are powerful tools in proving liability and linking injuries to the accident. You can also ask witnesses for their contact information and if you can record a statement about what they saw.  
How Long Do I Have to File a Car Accident Claim? 
New York has a statute of limitations (CPLR 214(4)) in place, which is a law that limits how long a person has to file a car accident lawsuit. In general, you have three years to pursue a claim beginning on the date of the crash. If you fail to file within that time, the court will likely dismiss your case, and you will be unable to recover compensation. 
How Much is My Car Accident Injury Worth?
The amount your car accident claim is worth depends on a variety of factors unique to your case. For example:​
The severity of your injuries and length of recovery.

Your age and any pre-existing injuries.

The extent of your suffering (e.g., daily physical pain, emotional distress, etc.)

Whether you suffered a permanent disability. 

Whether you will need ongoing medical care and adaptive equipment. 

The amount of income you lost and will lose in the future from being unable to work.

The defendant's degree of negligence (e.g., drunk driving, texting while driving, etc.) 

Strength of evidence against the defendant.

The policy holder's limits. 
The at-fault party's policy limits can play a surprisingly more significant role in your settlement than you may expect. If the amount of money you should be allowed for your losses exceeds the at-fault party's insurance coverage, the insurance company does not have to pay the difference. In very limited cases, it is possible to collect compensation beyond policy limits, but it is not easy. An experienced car accident attorney can help you through the process and explore additional options for obtaining further compensation.
Leading Causes of Car Accidents in Westchester County 
Car accidents happen every day for numerous reasons, but most of them involve driver error. Some of the most common causes for collisions in Westchester County include:
Distracted Driving
Any distraction that takes a driver's eyes or minds off the road for even a split second can be catastrophic. Cell phones, eating, daydreaming, children in the backseat, or using GPS can all easily contribute to an accident.
Impaired Driving
Driving under the influence of alcohol or drugs dramatically impairs a driver's ability to operate a vehicle safely, even if it is a prescription medication. 
Speeding
Speeding causes a vehicle to take much longer to come to a stop to avoid an accident, and the faster a car is traveling above the posted speed limit, the more severe the collision. 
Drowsy Driving
Fatigued drivers, in other words, ones who are too tired to be behind the wheel, are three times more likely to be involved in an accident, according to the National Safety Council. 
Aggressive Driving
This is a combination of erratic driving behaviors, such as abrupt lane changes without signaling, tailgating, refusing to yield the right-of-way or obey traffic signals, etc. All of which can easily cause an accident. 
Road Conditions
Many accidents are influenced by dangerous road conditions or failing to go at the optimal speed for the conditions. For example, cracks and potholes, poor traffic control in construction zones, bad weather, fallen traffic signs, inadequate guardrails, etc. 
Who Can Be Held Liable After a Car Accident in Westchester County? 
If you have suffered what the state of New York considers a "severe injury" in a car accident, you have the right to hold any party that contributed to the collision liable. This can be done by filing a personal injury lawsuit in civil court. However, to recover damages, you will usually need to establish negligence. To establish negligence and prove liability for a car accident, you will need to show:
The driver had a duty to exercise reasonable caution on the road.

The driver was negligent and did not fulfill that duty to exercise reasonable care when driving.

The driver's negligence was the cause of the wreck.

You suffered damages (financial losses) due to the driver's negligence. (e.g., medical bills, lost income, property damage, etc.)
Proving fault will require clear and convincing evidence, but even if it is obvious that the other driver caused the collision, their insurance company may attempt to limit their financial liability by blaming you. Under New York's pure comparative negligence law (N.Y. C.P.L.R. § 1411), their accusations of fault can impact your claim. If you contributed to your car accident at all, your compensation from the other driver or their insurer will be reduced. 
For example, if you are awarded $100,000 and found 20% at fault, you will recover 80% of your award or $80,000. If you are found 80% at fault, you will recover 20% of your award or $20,000, etc. 
What are No-Fault Benefits?
In Westchester County and throughout the state of New York, every person involved in a car accident is entitled to no-fault benefits. Both innocent victims and those at-fault, can receive the same initial benefits through their own car insurance coverage. A no-fault claim can be filed through the "personal injury protection" (PIP) that is part of your policy. These benefits include some or all of your medical bills and lost income. To obtain additional compensation beyond no-fault benefits, your injury must first meet New York State's "serious injury" threshold.
New York's "Serious Injury" Threshold
Damages can be sought from the at fault driver after a car accident, if you have sustained a serious injury, as defined under New York State Insurance law. Those medical conditions include:
Dismemberment
Significant disfigurement
Fracture
Death
Loss of a fetus
A permanent loss or use of a body organ, member, function, or system
A permanent disability or limited use of a body organ, member, function, or system
A non-permanent injury that prevents you from the performance of your daily activities for at least 90 days within the 180-day period immediately following the accident.
If your injuries fail to satisfy the serious injury threshold requirement, the at fault driver's insurer will not be liable for your damages.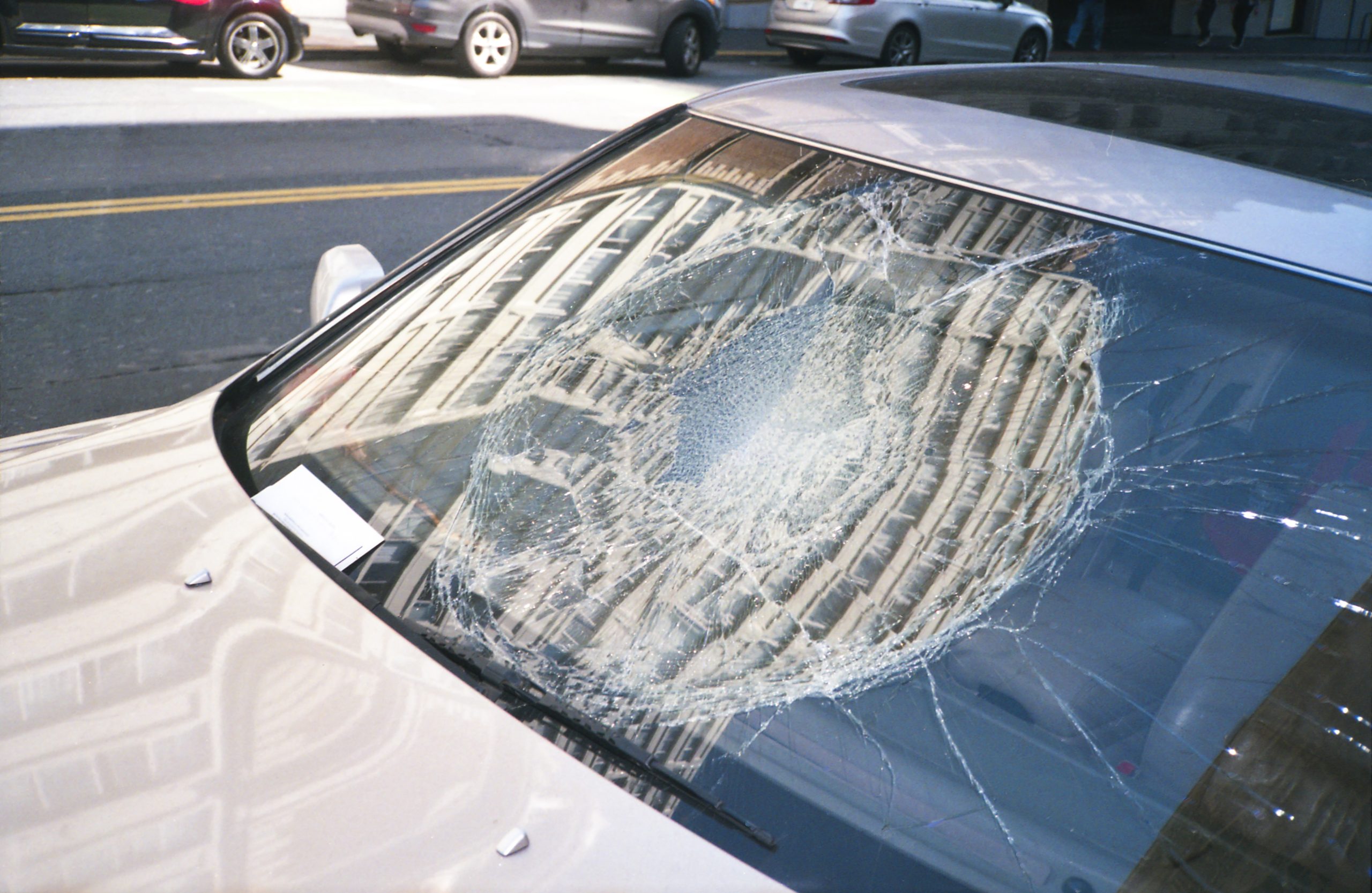 What Damages Can You Recover After a Car Accident? 
Following a car accident that was not your fault, you may be able to recover the following damaged or types of compensation: 
Medical expenses (present and future)

Lost income (present and future)

Pain and suffering

Disfigurement and scarring

Diminished ability to work

Impairment and disability

Emotional anguish

Loss of consortium
If your loved one was killed in the accident, a wrongful death claim can be pursued on their behalf for the following damages: 
Medical bills related to the accident 

Funeral and burial services

The income your loved one would have provided

Loss of household services and support 

Loss of consortium and parental guidance
In both injury and wrongful death cases, punitive damages may be awarded if the at-fault party's behavior was particularly reckless or intentional. This type of compensation is a way of punishing those responsible and deterring similar conduct by others.
Westchester County Car Accident Statistics
Car accidents are the fourth leading cause of injury-related death in Westchester County, located just above New York City. According to the most recent data reported by the New York State Department of Health, in 2014, there were 4,281 car accidents in the county. As a result of these collisions: 
Close to 4,000 people were injured and visited the emergency room. 

Every month, an average of two people were killed. 

Approximately 288 people were hospitalized
Between 2012 to 2014, crash-related injuries were the second leading cause of death in Westchester County. 
Every month an average of 3 residents were killed.

504 residents were hospitalized

6,420 people were treated in an emergency room. 
Speak to a Westchester County Car Accident Attorney
If you or someone you love has been injured in a preventable car accident, contact Fiedler Deutsch, LLP. We offer a free consultation to review the details of your accident and assess your claim. Call (914) 993-0393 for a free consultation in Yonkers, New Rochelle, Mount Vernon, White Plains, Peekskill, Rye or anywhere else in New York.
Our White Plains office is located at 81 Main St # 304, White Plains, NY 10601. Click here for driving directions.