White Plains Personal Injury Attorney
At Fiedler Deutsch, LLP, our White Plains personal injury lawyers are dedicated to helping victims receive compensation for their injuries. We can represent you during a case against one or more defendants in the pursuit of justice and financial recovery in New York. If someone else's negligence gave you an injury, contact us right away for a free consultation. We can provide you with the support you need to return to your normal life as soon as possible. Contact us online or at (914) 993-0393.
Why Choose Fiedler Deutsch, LLP to Handle Your Injury Claim?
Our relationships with clients are second to none. Partners Duane or Adam handle cases directly rather than handing them off to junior staffers.
Our law firm has connections to highly qualified experts in a variety of fields and specialties.
Our personal injury attorneys bring decades of legal experience, a keen understanding of personal injury law and a deep respect for clients to every case they handle.
How a White Plains Personal Injury Attorney Can Help
The personal injury claim in New York can be very complex. The best way to ensure the success of your claim is through skilled legal representation. A personal injury lawyer will have the experience with your type of claim to navigate New York's related laws and procedures for you. Whether you were injured in a motor vehicle accident or at work, the right lawyer will know how to pursue maximum compensation for someone else's negligence. Hiring a lawyer can give you the ability to focus on healing while a trained professional handles the legwork of your case. Working with an attorney can give you invaluable peace of mind during a difficult time.
New York Personal Injury Law Basics
Car Accidents
New York is a "no-fault" state, meaning the parties involved in a car accident file a claim with their own auto insurance company regardless of who caused the crash. Lawsuits can only be filed against an at-fault driver if the victim's injury meets the state's "serious injury" threshold, which involves: 
Significant disfigurement;

Bone fracture;

Permanent limitation of use of body organ or member;

Significant limitation of use of body function or system; or

Remaining on full disability for 90 days or more. 
Premises Liability
Property owners owe those lawfully on their land a duty of care to keep their premises reasonably safe. Owners, landlords, or property managers can be held liable if someone is injured due to their negligence in keeping their property free from potential hazards. 
Medical Malpractice
When health care providers violate the standard of care expected of them, and a patient is injured, they can be held liable for damages. 
Elements of Negligence
To prove another party is liable, you must be able to establish negligence. Negligence is the failure to provide the appropriate duty of care, causing an injury or other losses to another person. For a claim to be successful, you and your attorney must demonstrate the following elements of negligence: 
Duty

:  The other party had a duty to act reasonably. For example, a driver owes a duty to others on the road to drive safely and follow the rules of the road.

Breach

: The at-fault party violated that duty. A driver may have violated their duty of care by texting while driving.

Causation

: The at-fault party's violation of duty directly caused your injuries, and you would not have been injured but for the other person's actions.

Damages

: You must prove you suffered actual financial losses and the amount.
Multiple parties can be at fault under New York's law of pure comparative negligence. This rule reduces a plaintiff's damages in proportion to their share of the blame. For instance, a victim who was speeding when another car collided into their vehicle may be found 40 percent at fault for their injuries. In this case, if the victim was awarded $20,000, they would receive 60 percent of their award or $12,000. 
What Should I Do if I'm Injured in White Plains? 
Personal injury accidents are unexpected, and although the aftermath can be chaotic and stressful, it is crucial to protect your legal rights. Immediately following the injury, take the following steps:
Take Notes, Gather Information
Write down the date and time of the accident, the events leading up to your injury, how it occurred, and who was involved. Ask each party for their contact and insurance information. Speak to witnesses, ask how to contact them, and see if you are willing to take a recorded statement. 
Preserve Evidence
A successful personal injury lawsuit requires extensive documentation and evidence in support of your claim. 
Take photos and/or video of the scene of the accident, the surroundings, the position of the vehicles and damage, your injuries. 

Notify the police so an accident report can be filed. 

Seek medical attention as soon as possible to have records of your injuries. 
Do Personal Injury Claims Have to Be Filed Within a Certain Timeframe? 
Yes, every state restricts how long you have to file a personal injury lawsuit, and these time periods are known as statutes of limitations. For the majority of personal injury cases in New York, the statute of limitations is three years. This means you have three years from the date of the accident to begin your lawsuit. 
The time limit can differ, however, based on your cause of action. If your case involves medical malpractice, you must file suit within two years and six months from either the date of malpractice or from the end of continuous treatment rendered by the party or entity you intend to sue. The time limit for wrongful death claims, on the other hand, is only two years from the date of the death. 
If you fail to file before these windows close, the New York court system will most likely refuse to hear your case, and as a result, barring you from pursuing compensation. However, there are exceptions to the rule.
The longer you wait to pursue a claim, though, the greater potential there is to lose crucial evidence, so it benefits you to file your suit within a certain period of time. Particularly if a part of your argument relies on a person's memory.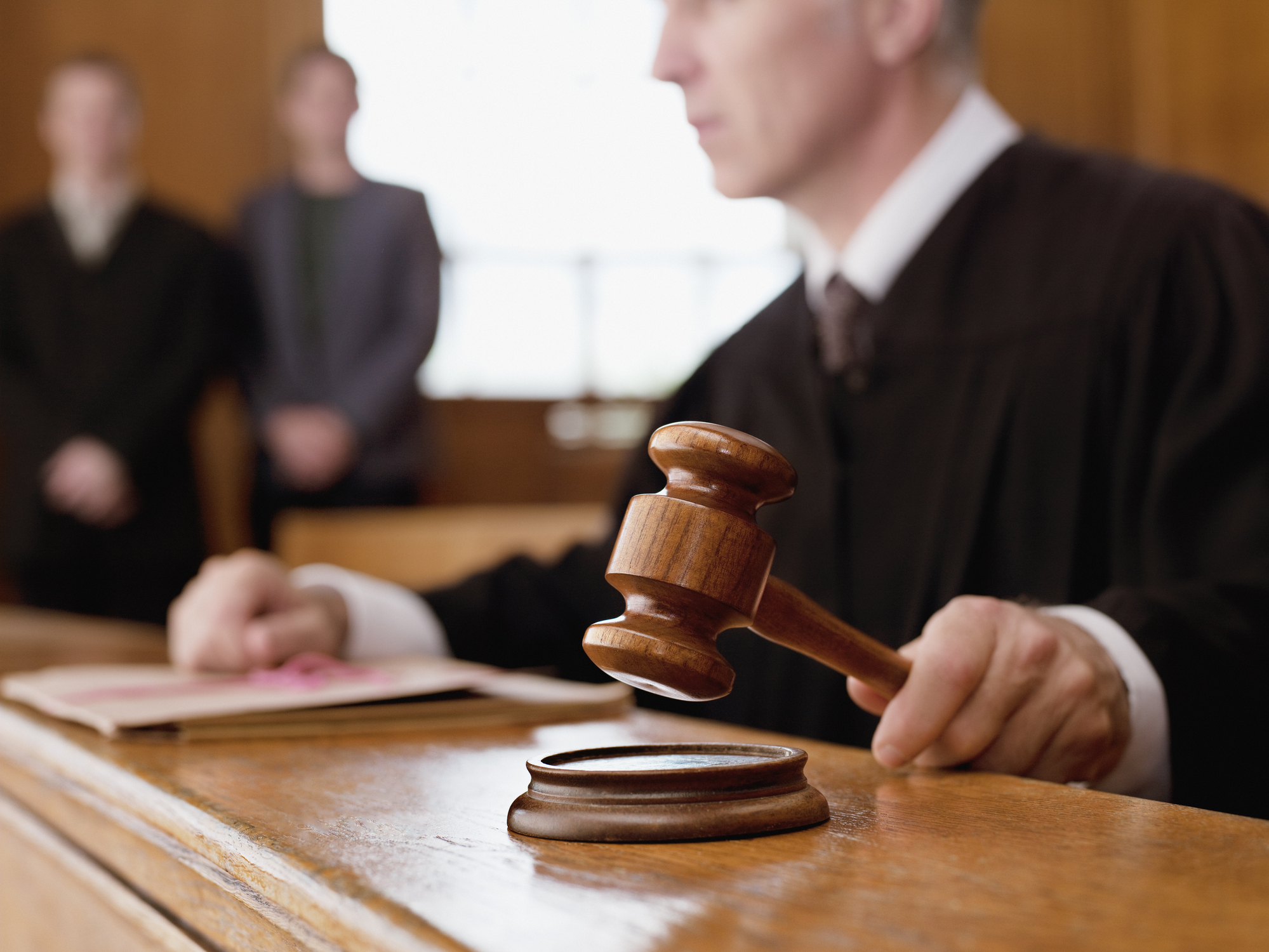 Types of Injury Cases We Accept in White Plains, New York
Finding the right personal injury lawyer for you may require scheduling free consultations with different options in White Plains, New York. During each consultation, ask the attorney questions to find out if he or she is the right fit for your case. At Fiedler Deutsch, LLP, we have more than 50 years of combined experience in personal injury law, and accept many different types of personal injury and accident cases in White Plains, including:
Car accidents
Bicycle and pedestrian accidents
Birth injuries
Construction accidents
Defective products and medical devices
Motorcycle accidents
Occupational injuries and illnesses
If you do not see your type of case on this list, contact us to discuss your specific accident in more detail with our lead personal injury lawyers in White Plains. We can help if you have a catastrophic injury, including a broken bone, traumatic brain injury or spinal cord injury. We also represent families during wrongful death claims in White Plains, New York.
How Much Is Your Personal Injury Case Worth?
Hiring a White Plains accident lawyer can be important for your future. A serious injury could give you months or years of medical expenses, such as physical therapy. You may also have expensive property damage, lost wages and other costs to deal with. The right attorney can help you demand maximum compensation for your past and future losses. A successful settlement or verdict could pay for your medical bills, losses of income and earning capacity, permanent disabilities, lost quality of life, property repairs, legal expenses, out-of-pocket costs, and pain and suffering damages. Discuss the value of your personal injury claim with our local attorneys for free today.
How Is Evidence Collected For My White Plains Personal Injury Case? 
When gathering evidence in your personal injury case, an attorney will complete an independent and thorough investigation. All potential forms of evidence that can support your claim will be explored, which can include: 
Sending out trained accident scene investigators;

Taking pictures of the accident scene and the area surrounding it;

Completing accident reconstruction, if necessary;

Collecting and reviewing all medical records, including your physician's or a medical expert's prognosis regarding potential long-term injuries;

Collecting pay stubs and other proof of lost income. 

Obtaining a copy of the police report for review;

Finding out if there is any available surveillance footage;

Reviewing traffic camera recordings;

Subpoenaing cell phone records;

Collecting black box data, most often applicable in large truck accidents. They can provide valuable information about the events leading up to the accident, such as the truck's speed, braking, and steering;

Subpoenaing witnesses;

Advising you on what to say and what not to say when talking about the accident.
Over time, evidence can be lost or destroyed, and the memories of witnesses can fade. The sooner you hire a personal injury lawyer, the better your odds are that critical evidence can be preserved. 
How Can an Attorney Help Prove Pain and Suffering After an Injury?
Because pain and suffering is intangible, it is not easy to prove in some instances. There must be substantiating evidence to help convince a judge or jury of the severity of your physical pain and emotional distress. An attorney can help you prove pain and suffering by advising you on how to document it, as well as assist you in gathering the following types of supportive evidence. 
Expert medical witness and/or psychological expert testimony regarding the severity of your injuries and the extent of psychological harm. 

Photo and video evidence of the accident scene and your resulting physical injuries.

Any pertinent reports and records, such as police reports, medical bills and records, doctor's notes and medical prognosis, receipts of prescription medications, psychiatric records, the psychiatrist's notes, etc. 

Testimony from friends and loved ones regarding how your life has changed and the accident's negative impact. 
Your attorney will ask that you maintain a log of your injuries before and after the accident, what your everyday symptoms are, and how your life has changed or is limited on a day-to-day basis. They will also advise you to be as specific as possible when describing your injuries, whether you're at your doctor's office or in court. When awarding pain and suffering damages, an insurer, judge, or jury will typically consider your age, injury severity, pre-existing injuries, and how your daily life is affected. 
Contact a Top-Rated Personal Injury Lawyer in White Plains, NY
A personal injury can occur when you least expect it, and disrupt your life. If you or a loved one has an injury from any type of accident in White Plains, New York, please contact the attorneys at Fiedler Deutsch, LLP immediately to discuss your case. We can help you protect your rights and prepare for your future during this difficult time. Request your free consultation at (914) 993-0393 or by contacting us online anytime.