Mount Vernon Car Accident Lawyer
Car accidents can cause serious injuries and negatively impact a family's finances. Rather than using this information to help accident victims, insurance companies often take advantage of it by trying to undercut the value of a claim. If you or a loved one was injured by the careless acts of another driver, turn to Fiedler Deutsch, LLP. Our Mount Vernon car accident lawyers can investigate your claim and work to secure fair compensation on your behalf. Contact us today to learn more about your legal options.
How Can We Help with Your Mount Vernon Car Accident Claim?
If you were injured in a car accident in Mount Vernon, you need to be able to focus on your recovery. You can trust our Mount Vernon personal injury lawyers to:
Launch a thorough investigation to determine all the factors and parties that contributed to your accident
Gather evidence to support your claim
Ensure that you receive the medical care you need
Negotiate aggressively for fair compensation in your case
Evaluating any settlement offers to determine whether they fairly compensate you for your losses
Mount Vernon Car Accident Resources & FAQs
Should I Work with the Insurance Company to Resolve My Mount Vernon Car Accident Claim?
It is important to understand that insurance companies and claimants often have competing interests. You want to collect as much compensation as possible to pay for your medical expenses, lost wages, and other accident-related losses. The insurance company wants to minimize any payouts to claimants to protect its bottom line. Insurance adjusters work for the insurance company, not you. By hiring a lawyer, you can ensure that someone is actively looking after your interests. The Mount Vernon car accident lawyers at Fiedler Deutsch, LLP are ready to stand up to aggressive insurance carriers and fight for the compensation you deserve.
Common Causes of Car Accidents in Mount Vernon
The most common cause of car accidents is driver error, which is often the result of: 
Distracted Driving
Drivers commonly engage in activities while driving that take their attention away from the road—for example, texting or talking on the phone, eating, drinking, interacting with passengers, changing the music, GPS, etc. 
Speeding
Exceeding the posted speed limit or driving too fast for the current road conditions makes it very difficult for a driver to stop in time to avoid a collision. Speeding has been a determining factor in approximately one-third of all fatal car accidents, according to the National Highway Traffic Safety Administration (NHTSA). 
Driving Under the Influence
Driving under the influence of any combination of alcohol, illicit drugs, or prescription medications dramatically impairs a driver's ability to engage in safe driving behaviors. Every day, about 32 people are killed in alcohol-related crashes in the U.S., according to the NHTSA.  
Fatigued Driving
Driving while tired or drowsy results in slower reaction times and the inability to make sound decisions. Accidents can be catastrophic since they often take place at full speed. 
Tailgating
Tailgating is a leading cause of rear-end collisions. When there is too small of a space between two vehicles, it leaves little time to react and avoid an accident. 
Reckless Driving
Reckless actions include abrupt lane changes, weaving through traffic, running red lights or stop signs, high speeds, dangerous passes, etc.
Dangerous Road Conditions
When drivers fail to slow down or pull over due to dangerous road conditions, it can lead to a collision. For example, thick fog that affects visibility, heavy rain or ice that makes the road slippery, etc. Other dangerous road conditions that cause accidents can sometimes be blamed on a third party, such as a government agency responsible for maintaining the roads—for instance, large potholes, faded traffic lines, missing or hidden signage, etc. 
Defective Vehicles or Parts
A flaw in the vehicle itself or its parts can sometimes be the cause of a car crash. These accidents often occur when there is a manufacturing defect, a vehicle is improperly maintained, or a mechanic fails in their repair.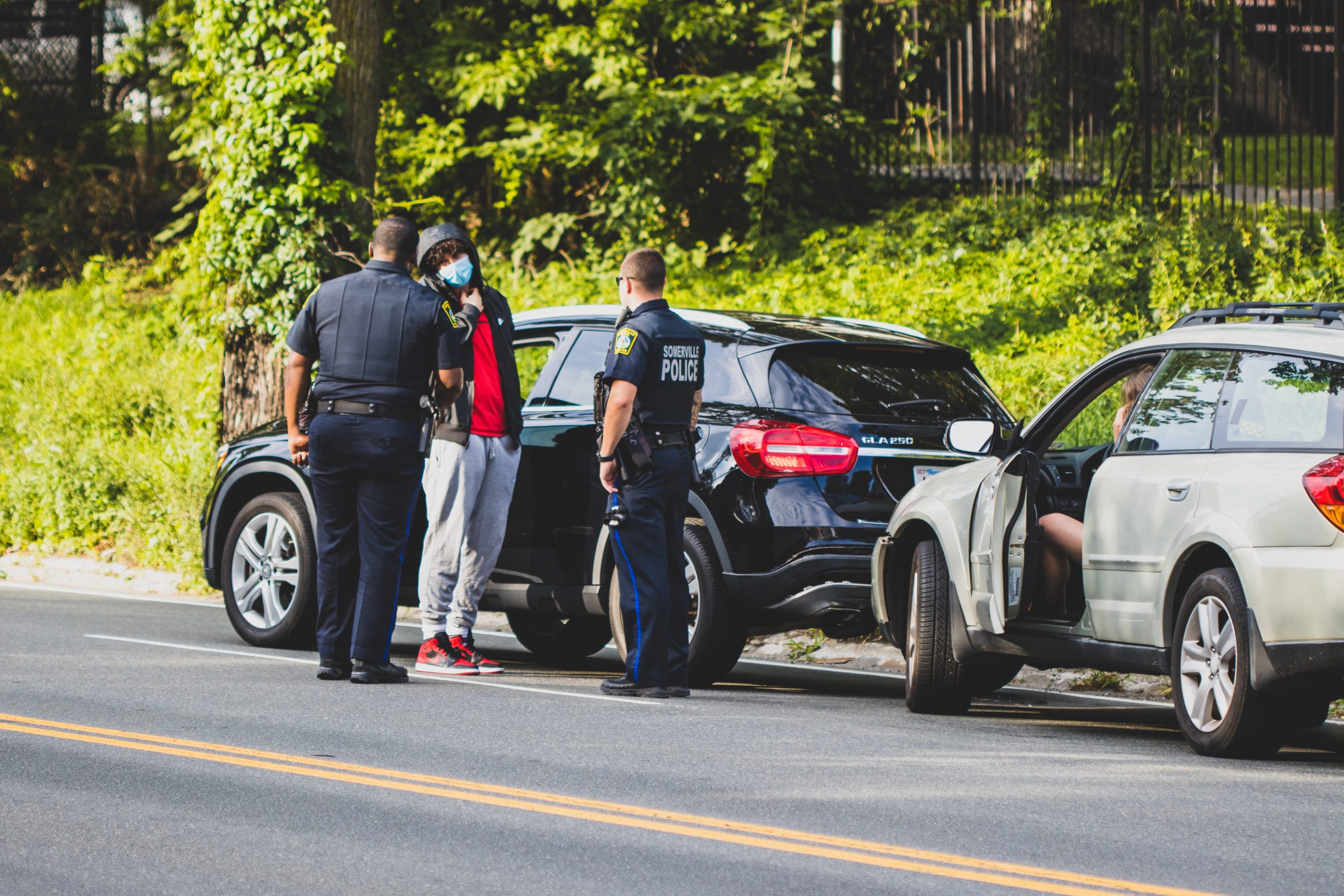 Common Car Accident Injuries in Mount Vernon
Every car accident case is different. The injuries people suffer in car accidents depend on a number of factors, including their location in the vehicle, the vehicles involved in the crash, the vehicles' speeds, and the human bodies involved. Some of the most common car accident injuries people suffer include:
Traumatic brain injuries
Spinal cord injuries, including paralysis
Concussions and open head wounds
Neck or back injuries
Broken bones
Internal injuries
Crush injuries
Burns
Psychological trauma
These injuries can be expensive to treat, which is why we strive to obtain maximum recovery for our clients.
Can I Sue the At-Fault Driver?
New York uses a no-fault insurance system that requires accident victims to first turn to their own personal injury protection (PIP) insurance if they are injured in a car accident. These benefits pay for Mount Vernon medical expenses, partial lost wages, and some incidental expenses that follow car accidents. However, many times, these benefits are insufficient to fairly compensate accident victims for the harm they have suffered. New York allows accident victims to pursue full compensation from the at-fault party if they suffer a "serious injury" as defined under state law.
If you suffer a serious injury, you may be able to file a claim against the at-fault party for the full value of:
Your medical bills
Medical treatment that you reasonably anticipate needed in the future
All of your lost wages
Lost future earning potential if the accident caused you to suffer disabilities or injuries that prevent you from returning to work
Pain and suffering
Lost enjoyment of life
Costs to repair or replace your damaged vehicle
New York's Serious Injury Threshold
To sue an at-fault party after a car accident, your injury must qualify as "serious" under New York's injury threshold. It is a type of injury that inflicts long-term or permanent symptoms. The exact definition is found in Article 51 of the New York State Insurance law, which is as follows:
Dismemberment

A significant disfigurement

A fracture

The loss of a fetus

Permanent loss of use of a body organ, member, function, or system

Permanent consequential limitation of use of a body organ or member

Significant limitation of use of a body function or system

A "medically determined injury or impairment of a non-permanent nature which prevents the injured person from performing substantially all of the material acts which constitute such person's usual and customary daily activities for not less than 90 days during the 180 days immediately following the occurrence of the injury or impairment."
Many categories, such as a fracture or dismemberment, are straightforward. Other examples of injuries commonly classified as serious include traumatic brain injuries, spinal cord injuries, and internal organ damage.
How Much Is My Mount Vernon Car Accident Claim Worth?
Every accident claim is different. Each involves unique factors that can affect the value of the claim, such as:
Injuries suffered – The actual injuries you suffered can have a significant impact on the potential value of your claim. Generally, the more severe the injury, the more valuable your accident claim is.
Parties involved – If more parties were involved in the accident, additional compensation may be available through the negligent parties' insurance companies.
Insurance – Most car accident claims are resolved through an insurance settlement. The insurance company can settle claims up to the amount of the insurance coverage.
Your own liability – If you were partially responsible for the accident, your compensation can be reduced by your degree of negligence.
Effectiveness of legal representation – Car accident claims are generally resolved for a higher amount when you have experienced legal counsel than if you try to handle the claim yourself.
A skilled Mount Vernon car accident attorney can evaluate the circumstances involved in your claim and give you a better idea about its potential value. Call us today for a free, no-obligation consultation.
What Evidence Will Be Used in My Mount Vernon Car Accident Claim?
Our experienced Mount Vernon car accident attorneys will work to gather evidence to prove the other driver's carelessness and the damages you have suffered. We may use evidence such as:
Accident reports prepared by law enforcement officers as part of an official investigation, as well as reports from accident reconstruction experts who can use objective data to reconstruct how the accident may have occurred
Pictures or videos of the accident, the scene of the accident, skid marks, damage to the vehicles, and other factors that may help show how the accident may have occurred
Traffic citations, cell phone records, and medical records that may help show how the accident occurred
Statements you and the other driver made at the accident scene, as well as statements from objective witnesses
Medical records that show the injuries you have suffered, your prognosis, and the medical treatments you may require in the future
Medical bills and receipts that show how much you have paid and will pay for your medical care
Car repair estimates
Pay stubs and tax returns that show how much money you lost in wages and income
How Long Do I Have to File a Car Accident Claim?
New York limits the amount of time a person has to file a car accident lawsuit. This law is known as the statute of limitations. In Mount Vernon, injury victims generally have three years to file a claim beginning on the day the collision occurs. If you fail to file within that window of time, the court will likely dismiss your case, and you will be unable to recover compensation. 
How Much Does a Mount Vernon Car Accident Lawyer Charge?
Many car accident attorneys in Mount Vernon do not charge up-front fees or retainers when taking a case. Instead, they accept car accident claims on a contingency fee basis. This means there are no out-of-pocket payments, and they will cover all upfront costs associated with pursuing your claim. Legal fees are only collected once your case is resolved and you recover compensation. You do not have to pay for their representation if you do not win. Most firms charge a contingency fee of one-third (33.3%) of your settlement or award, but the fee can vary by firm or the amount of work involved in your case—such as whether it goes to trial. 
What To Do After a Car Accident in Mount Vernon
Since a car accident can be an incredibly stressful event, it is vital to know the right steps to take afterward. 
Call 911

. Remain at the scene, try to stay calm, and call 911. Emergency responders can attend to anyone injured, and the police can fill out an accident report, which can play a critical role in proving liability. 

Gather information

. Hopefully, the other driver stopped at the scene. Ask for their name, phone number, car registration details, insurance information, and driver's license number. In return, give them your details. If there were any other parties involved or witnesses, also ask for their contact information. If a witness is willing, take a brief recorded statement on your phone of what they saw. Witnesses provide an impartial view of how the accident occurred, which can greatly impact how an insurance provider decides fault.

Refrain from discussing or admitting fault. Be careful how you interact with another driver or party involved. Even saying you're sorry can imply that you feel you were to blame for the collision. Although unintentional, your words can be used to hurt your injury claim.
Take pictures and/or videos

. If you are not transported to the hospital, try to stay at the scene to take photos and/or videos of the location of the vehicles, their damage, the surrounding area and any property damage, traffic signs or signals, any debris on the road, and your injuries. This type of evidence can be significant if fault is disputed. 

Call your insurance provider

. Report the accident and file a claim with your insurer. 
Speak to a Mount Vernon car accident lawyer as soon as possible. They will immediately begin investigating the crash, collecting evidence, help you determine whether you can sue the at-fault party, and navigate the claims process.
Contact Our Mount Vernon Car Accident Lawyers for Help with Your Claim
If you or a loved one was injured in a car accident, you can turn to the Mount Vernon car accident lawyers at Fiedler Deutsch, LLP can help. We have over 50 years of legal experience aggressively advocating for accident victims. Contact us today for a free case consultation to discuss your legal rights and options.